Welcome at KoToPo's

Le KoToPo est à nouveau ouvert depuis le 15 juin, aux horaires habituels
Dans le cadre de la lutte contre le Covid 19, certaines mesures d'hygiène doivent être respectées. Elles sont affichées et vous seront expliquées à votre arrivée.
Pour que cette ré-ouverture soit durable, l'appel à dons est toujours d'actualité! L'intégralité de votre participation ira à l'association, la plateforme de dons ne prend pas de pourcentage. Pour nous soutenir, cliquez ici .
Vous pouvez aussi continuer à participer à nos rencontres linguistiques à distance sur notre plateforme en ligne.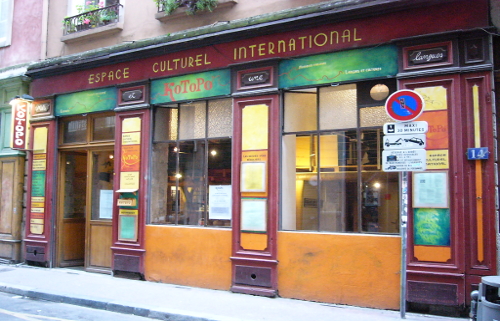 Open from monday to friday *
from 4pm to 11pm
KoToPo
14, Leynaud street, Lyon (1st)
Subway station: "Hôtel-de-Ville" or "Croix-Paquet"
Phone number : 04 72 07 75 49
info@kotopo.net
* on those saturdays when an event is scheduled.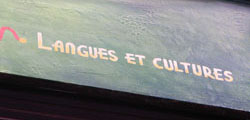 At KoToPo you'll find :

Language courses
World's music
An international ambiance
A library
magazines and documentation
Games
World food and cooking, from time to time
A list of cultural events: concerts, lectures, debates, workshops, language meetings, exhibitions, reading sessions, "Folk's tales" nights... and some events for kids…
Le KoToPo is run by
Mille et une langues ("A thousand and one languages")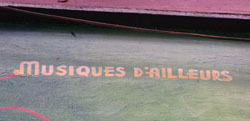 It is a non-profit organisation (association under the 1901's law)
Founded in 1997, this association created the KoToPo in 1999.
Association's goals :