AVIS:
Suite aux directives "
Coronavirus
", Le KoToPo est
fermé au public
.
Merci de ne pas utiliser la ligne téléphonique. Vous pouvez nous contacter par courriel aux adresses suivantes :
info@kotopo.net/ cours@kotopo.net /direction@kotopo.net
À nos élèves:
Cours maintenus à distance. Un courriel vous sera envoyé avec les modalités techniques respectives aux choix d'outils de vos enseignants.
Welcome at KoToPo's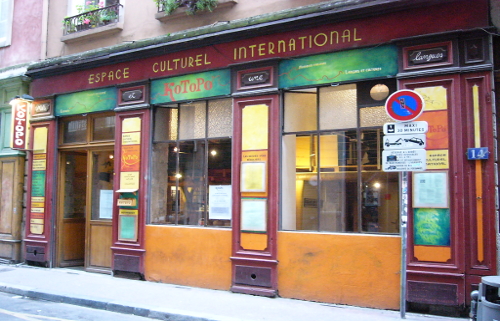 Open from monday to friday *
from 4pm to 11pm
KoToPo
14, Leynaud street, Lyon (1st)
Subway station: "Hôtel-de-Ville" or "Croix-Paquet"
Phone number : 04 72 07 75 49
info@kotopo.net
* on those saturdays when an event is scheduled.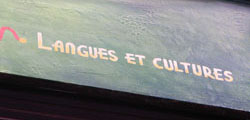 At KoToPo you'll find :

Language courses
World's music
An international ambiance
A library
magazines and documentation
Games
World food and cooking, from time to time
A list of cultural events: concerts, lectures, debates, workshops, language meetings, exhibitions, reading sessions, "Folk's tales" nights... and some events for kids…
Le KoToPo is run by
Mille et une langues ("A thousand and one languages")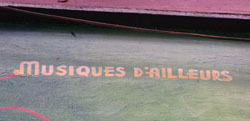 It is a non-profit organisation (association under the 1901's law)
Founded in 1997, this association created the KoToPo in 1999.
Association's goals :